Makeup Services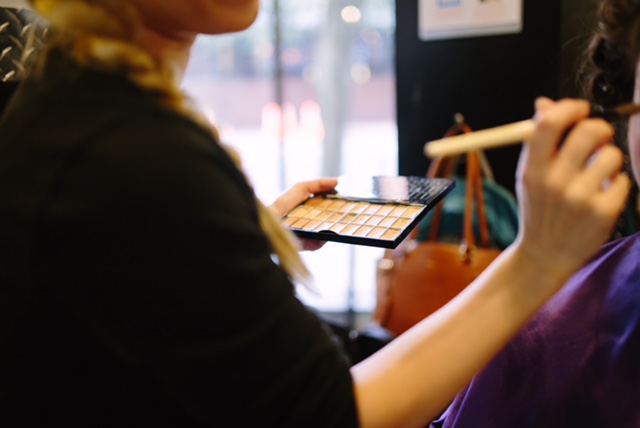 Makeup Application
Makeup: $45+
Traditional makeup application.

Airbrush Makeup: $55+
Unlike traditional makeup (where you rub makeup into your skin), airbrushing sprays a fine mist, so the makeup "sits evenly" on your skin. Airbrush makeup provides flawless coverage (sheer or opaque), by minimizing skin imperfections while giving skin a beautifully natural looking finished result.
Full Face Airbrush Makeup: $75+
This application uses airbrush for everything including concealer, foundation, blush, contour, highlight, eyeshadows, eyebrows, eyeliner and even mascara! I completely flawless look that lasts hours and hours. This process is very quick and you will not be disappointed in the results.
False Lashes
Strip $10
Individual $15
For the above services, appointments are recommended but not required.
Special Effect: contact for pricing
Traditional or Airbrush application to transform you into character. (Appointments required.)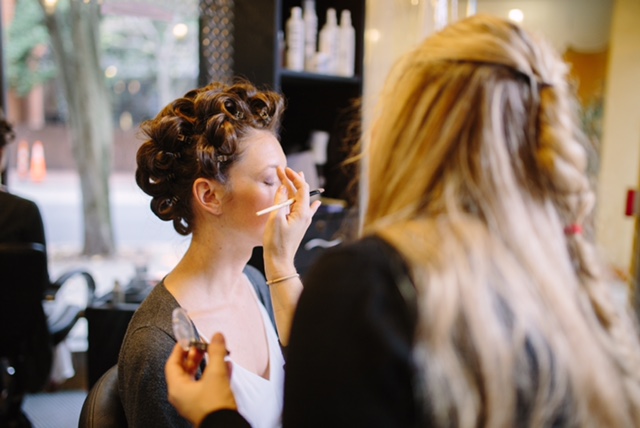 Bridal Makeup Trial
Discounted Rates
Includes session with a makeup artist to design the look that you have always dreamed of! Visit our wedding page to learn more about the hair and makeup services available for the bride, bridal party, and/or special guests in the salon or on location.
Scar or Tattoo Coverage
$10+ per tattoo
Airbrush coverage of scars or tattoos is available by request. Pricing is dependant on the size of the area to be covered.
Appointments recommended but not required.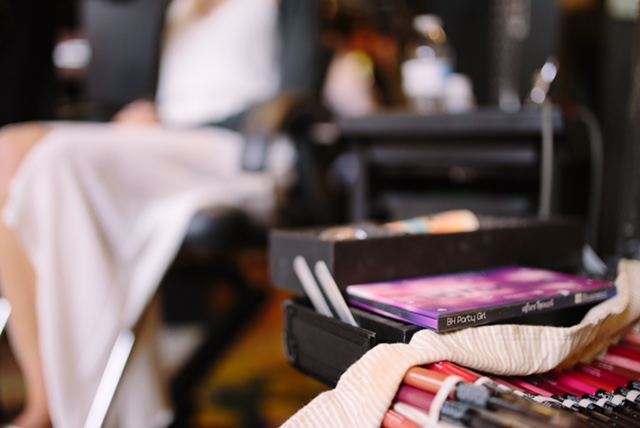 Private Makeup Lessons
$45+ using client's makeup; $60+ using salon makeup
Let Glass Door Salon & Spa help you take the guesswork out and put the fun back into your makeup routine.

Together with the professional, you will design a look and a routine that fits both your personal style and your lifestyle. You will start out by going through your own makeup bag and picking out a few key products to focus on during the lesson. You will learn professional makeup tips and tricks. They will teach you how to do your own makeup flawlessly at home. You'll leave feeling confident that you can duplicate the routine! Stop wondering if you're using the right colors, techniques and tools--and learn from the pros.

The lesson is uniquely yours and may include: skincare advice and creating the perfect canvas for makeup; learning how to pick out the correct concealer and foundation shade; which tones compliment you best; different techniques that will bring out your natural features; how to take a natural day look into an evening look.
Private Mini Makeup Lesson: $20+
Not as extensive as a full lesson but great for someone with a few questions about techniques or wants help with purchasing the right shades and products.
Junior Makeup Lesson: $25+
An age appropriate lesson for the girl 15 and under who is just starting to wear makeup. She'll learn how to naturally accentuate her already beautiful features!
For the above services, appointments are recommended but not required.
Makeup Parties
Contact for Pricing
Get your girlfriends together at the salon or in the comfort of your own home. Each person will get an individual lesson using products from their own makeup bag while also learning new tricks and techniques as a group. All parties are customized to fit your needs!
The salon will also be hosting girls nights at the salon, where you'll be able to grab your best girlfriends and meet some new ones as you all learn makeup tips and tricks using products from your own makeup bag. Contact the salon to get the details of the next scheduled class or to make a suggestion for a special technique you'd like to learn!
Junior Makeup Parties
Great for teen birthday parties or just a fun get together...what young girl doesn't love makeup!? Each girl will have individual attention and have their makeup done by a professional. Smaller groups of 10 or less girls work best at the salon due to space or for larger groups, parties can be done in the comfort of your own home or meeting place.
Appointments required for all makeup parties..